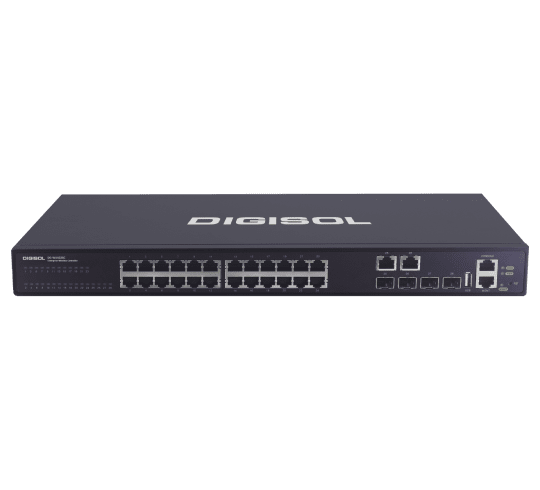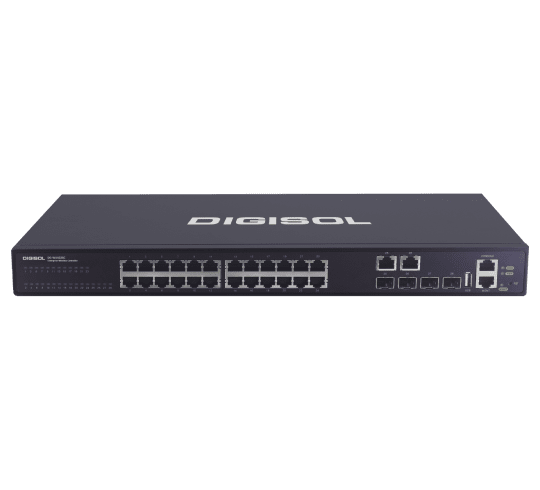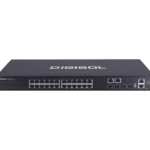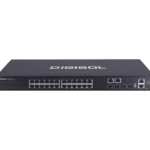 DG-WU6028C – Enterprise Wireless Access Controller
DIGISOL DG-WU6028C is a new generation of box-type high-performance 10 Gigabit intelligent wireless controller. It is designed for a new generation of high-speed wireless networks. It is designed for small and medium-sized wireless network. With DIGISOL intelligent wireless APs, it can form a centralized management of intelligent wireless network.
DG-WU6028C can manage up to 256 wireless APs. It integrates exact user control management, perfect RF management and security mechanisms, super QoS and seamless roaming, providing powerful WLAN access control functions. DG-WU6028C has a complete layer 3 core switch function and powerful forwarding performance. It can be used as a wireless controller and layer 3 core switch at the same time. It is not only the brain of the wireless network but also the data forwarding center of the entire wireless network, achieve wireless and wired integration.