BOGMALLO BEACH RESORT
DIGI Admin
Customer Profile:
Name: Bogmallo Beach Resort
Industry: Hospitality
Location: Goa, India
Background:
Bogmallo Beach Resort, one of the very first Luxury 5 star Resort in Goa is nestled on the secluded white sands of Bogmallo Village. The hotel is right on the seashore with the waves of the restless Arabian Sea lashing the parapets of the open-air restaurant and the guests enjoying the view and the ambience. The hotel is surrounded by a pair of palm fringed headlands, and the view from each and every room is one that gives you an entire picture of what Goa is all about.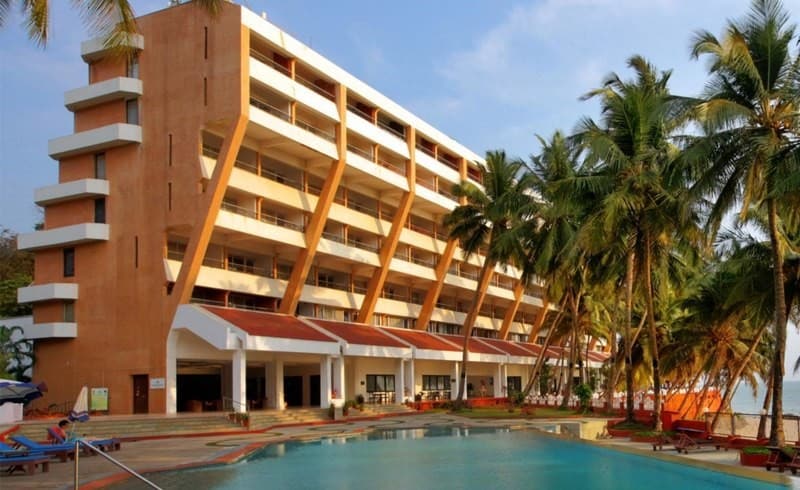 The Challenge:
In an age of smartphones and tablets, guests expect a strong, stable wireless network as part of the experience. In fact, the ability to offer convenient connections makes a significant impact on customer satisfaction and reviews. Providing seamless Wi-Fi connectivity in each room was a big hurdle for Bogmallo Beach Resort, which they faced for years. They were using outdoor AP with external antennas to facilitate internet access wirelessly to the rooms in the hotel. However, the existing set up then, was not good enough for a considerable experience thus, the resort was seeking a solution which would be aesthetically acceptable, cost-effective and would solve their problems with regards to internet connectivity and wireless reach.
The Solution:
For starters, Bogmallo Beach Resort's IT team was looking forward to provide high speed internet connection to 92 rooms out of 160 rooms. After a comprehensive site survey coupled with a necessary Proof Of Concept (POC), DIGISOL's team develop a network plan that comprised of In-Wall Acesss Points and switching products that would meet demands outlined by Bogmallo's IT team.
Initially, the plan was to deploy In-Wall Access Point DG-W2001WI in each room, however, while implementation it was observed that a single access point offered high speed connectivity in the adjacent room as well. Thus, the In-Wall Access Point DG-W2001WI were placed in such a way that a single unit offered high bandwidth connection to two adjacently located rooms, which further led to cost-saving up to 50%. Furthermore, these access points were connect to the high performance 24 Port DG-FS1526HP PoE Switches which powered these access points and made it easy for Bogmallo's IT team to manage and control network station. To sum up, the wireless network solution deployed at the resort consisted of 46 units of DIGISOL In-wall Access Points DG-WM2001WI and two units of 24 Port Fast Ethernet PoE managed switches. 
Details of the deployed products are enclosed below.
DIGISOL Inwall Access Points DG-WM2001WI
DIGISOL PoE Switches​​ DG-FS1526HP
The Outcome:
Bogmallo Beach Resort's IT team expressed intense satisfaction with the cost effective solution implemented at the resort. DIGISOL's specially designed In wall Access Points for the Hospitality industry and intelligent network manageable switches helped the resort provide uninterrupted connectivity to it's guests.