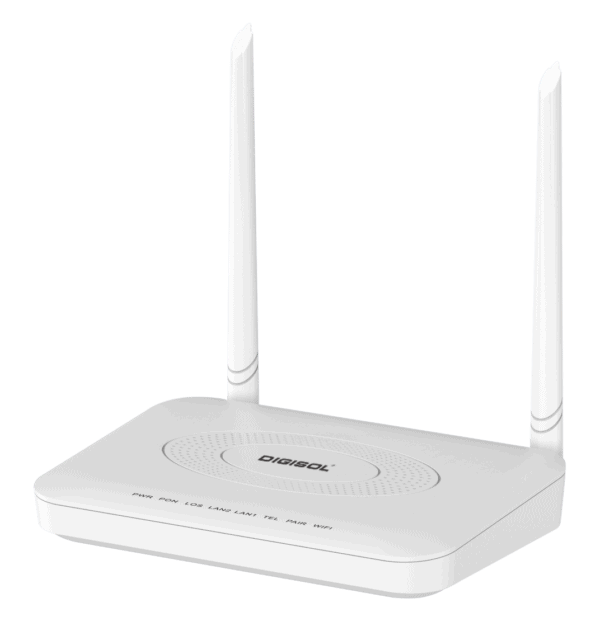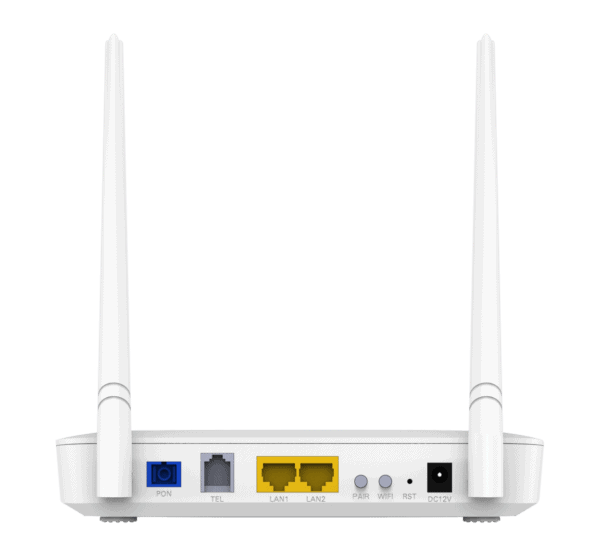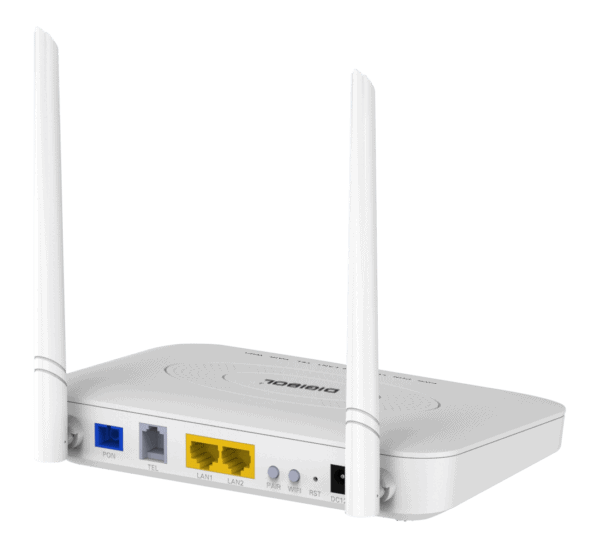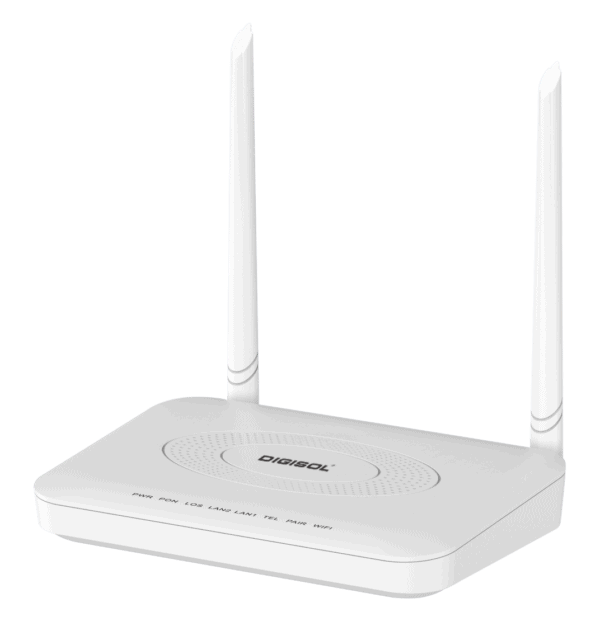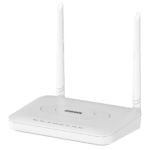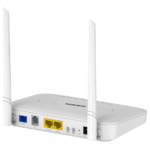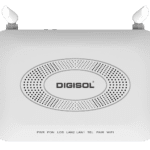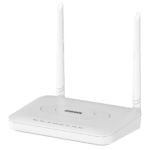 DG-GR1321 – Digisol GEPON/GPON ONU 300Mbps Wi-Fi Router with 1 PON, 1 GE & 1 FE Port, 1 FXS Port
DIGISOL DG-GR1321 terminal devices are designed for fulfilling FTTH and triple play service demand of fixed network operators or cable operators. These boxes are based on the mature Gigabit EPON/GPON technology, which has a high ratio of performance to price, and the technology of 802.11n WiFi (2T2R), Layer 2/3 and high-quality VoIP as well. They are highly reliable and easy to maintain, with guaranteed QoS for different services. And they are fully compliant with technical regulations such as IEEE802.3ah. It works on both GEPON/GPON technology.
Description
Plug and play, features auto-detecting, auto-configuration, and auto firmware upgrade, etc.
Integrated OAM/OMCI remote configuration and maintenance function
Support rich QinQ VLAN functions and IGMP Snooping multicast features.
Support 802.11n WiFi(2T2R) function.
Support NAT, Firewall function.
Support IPv4 and IPv6 dual-stack.
Integrated line testing compliant with GR-909 on POTS.