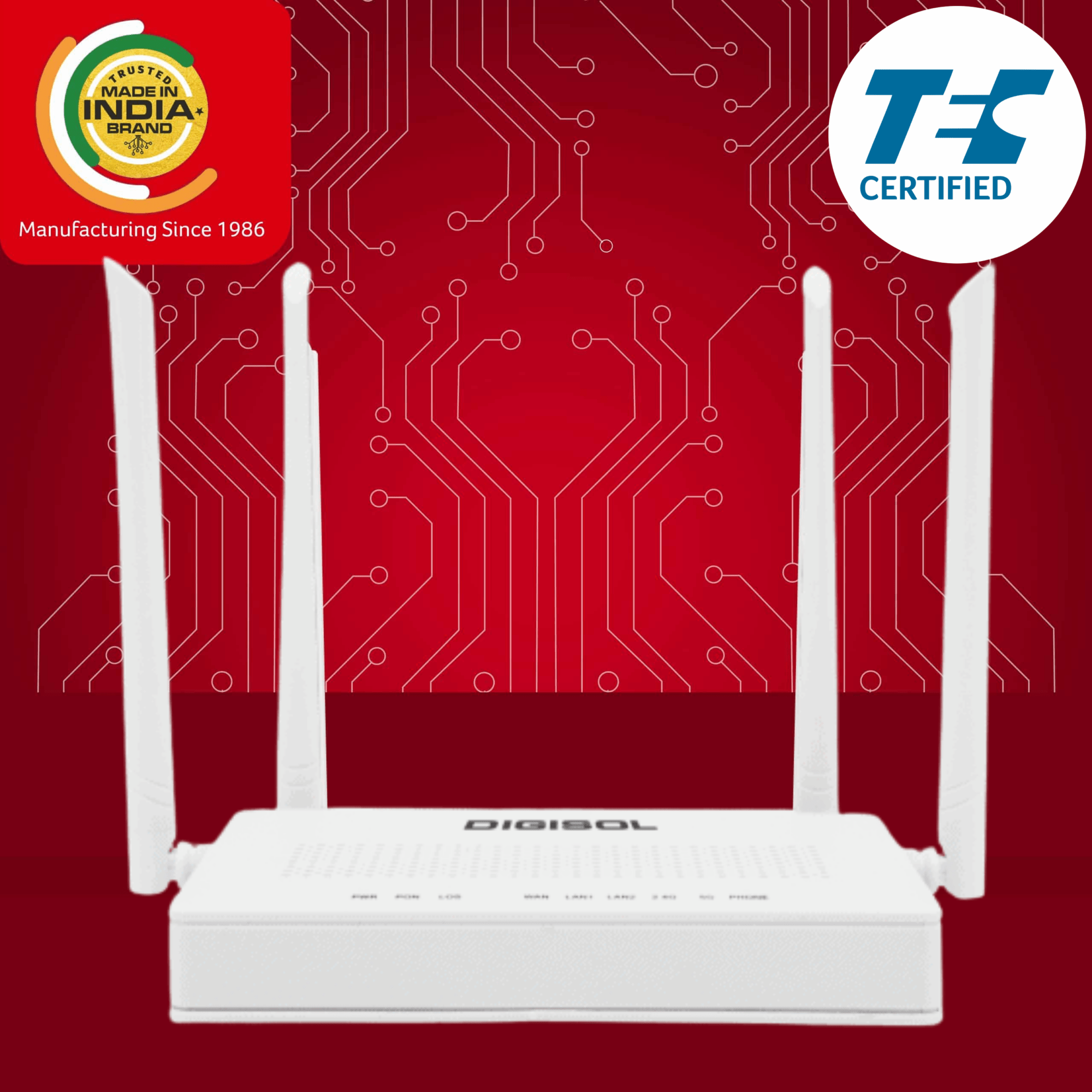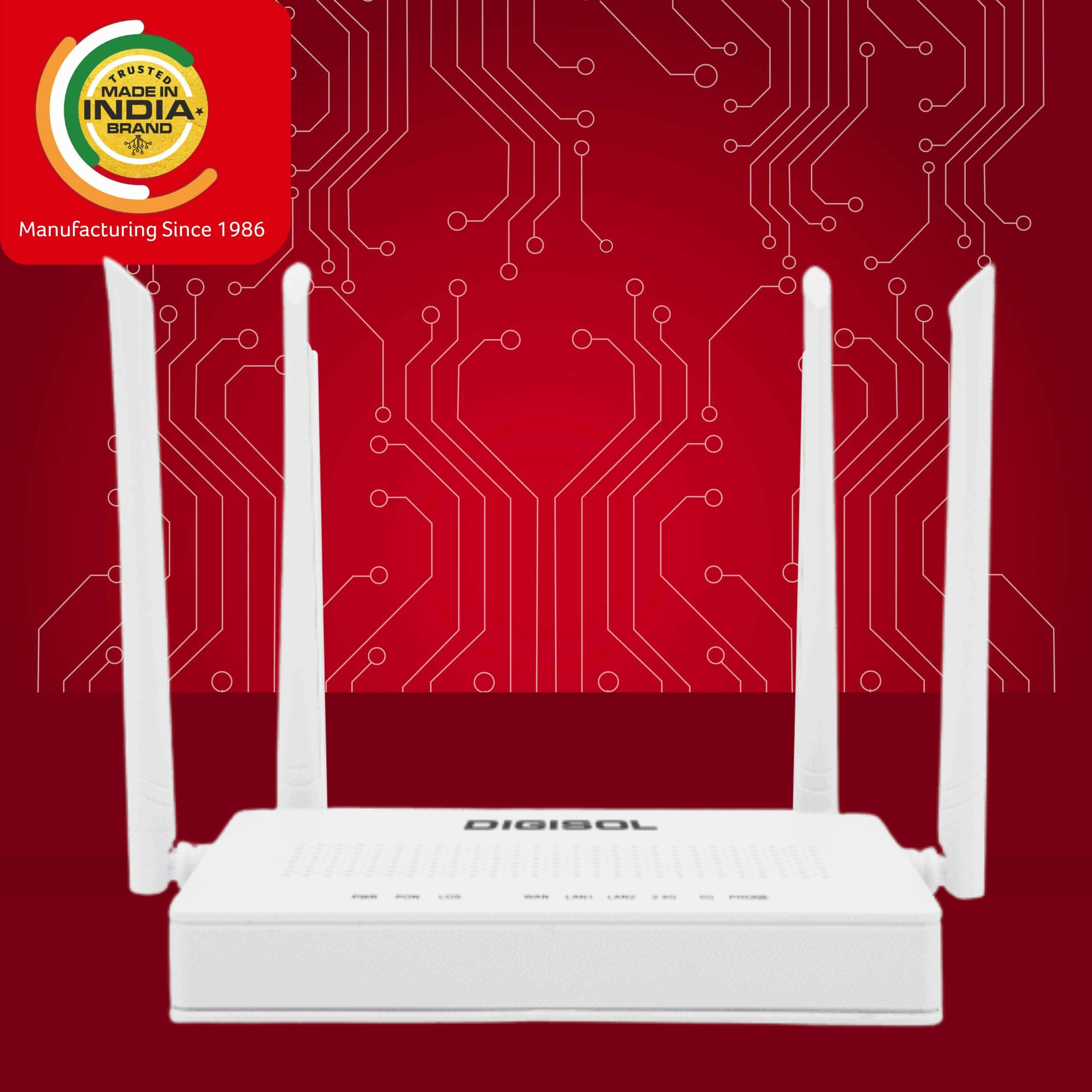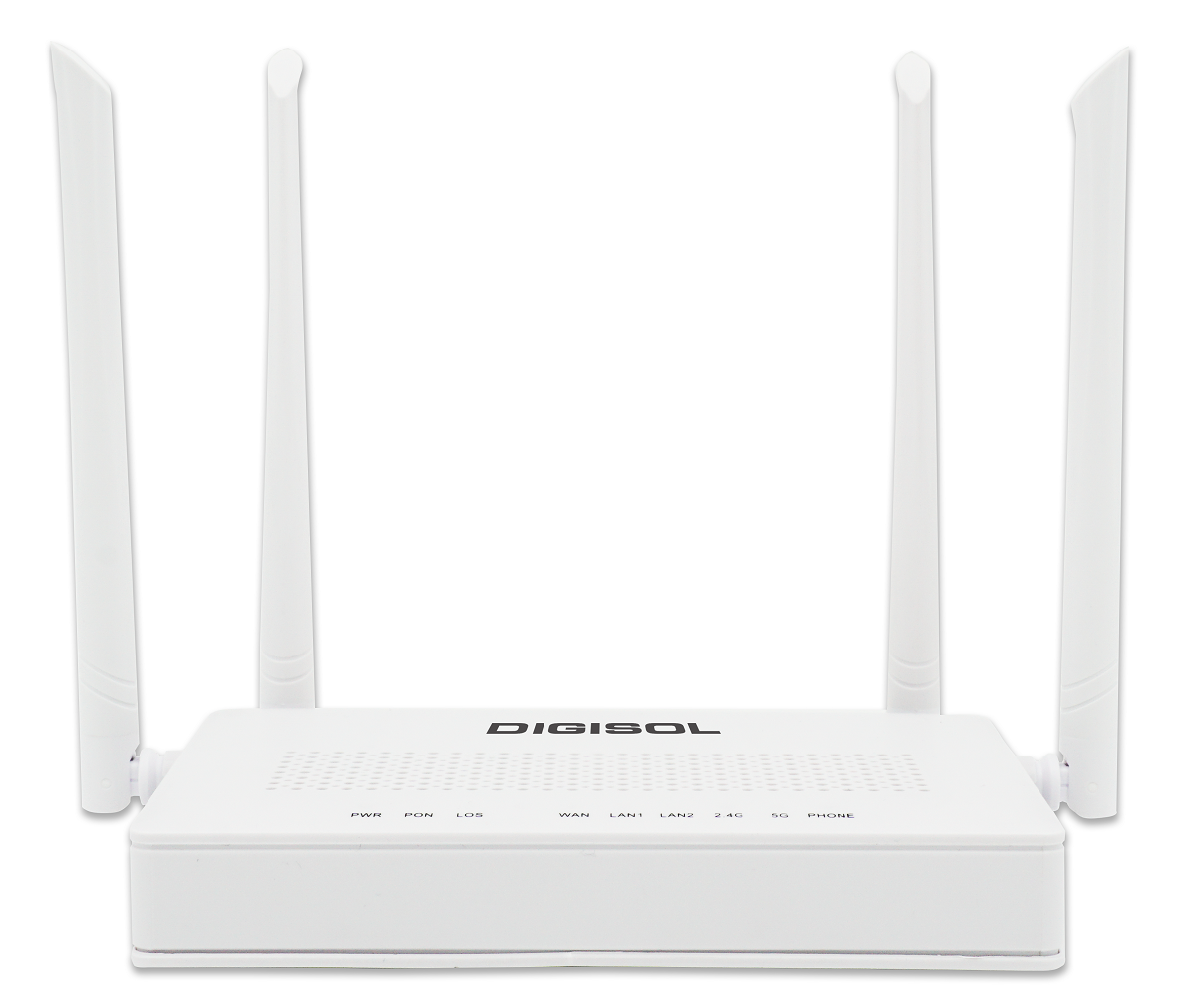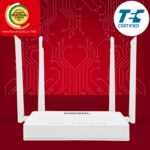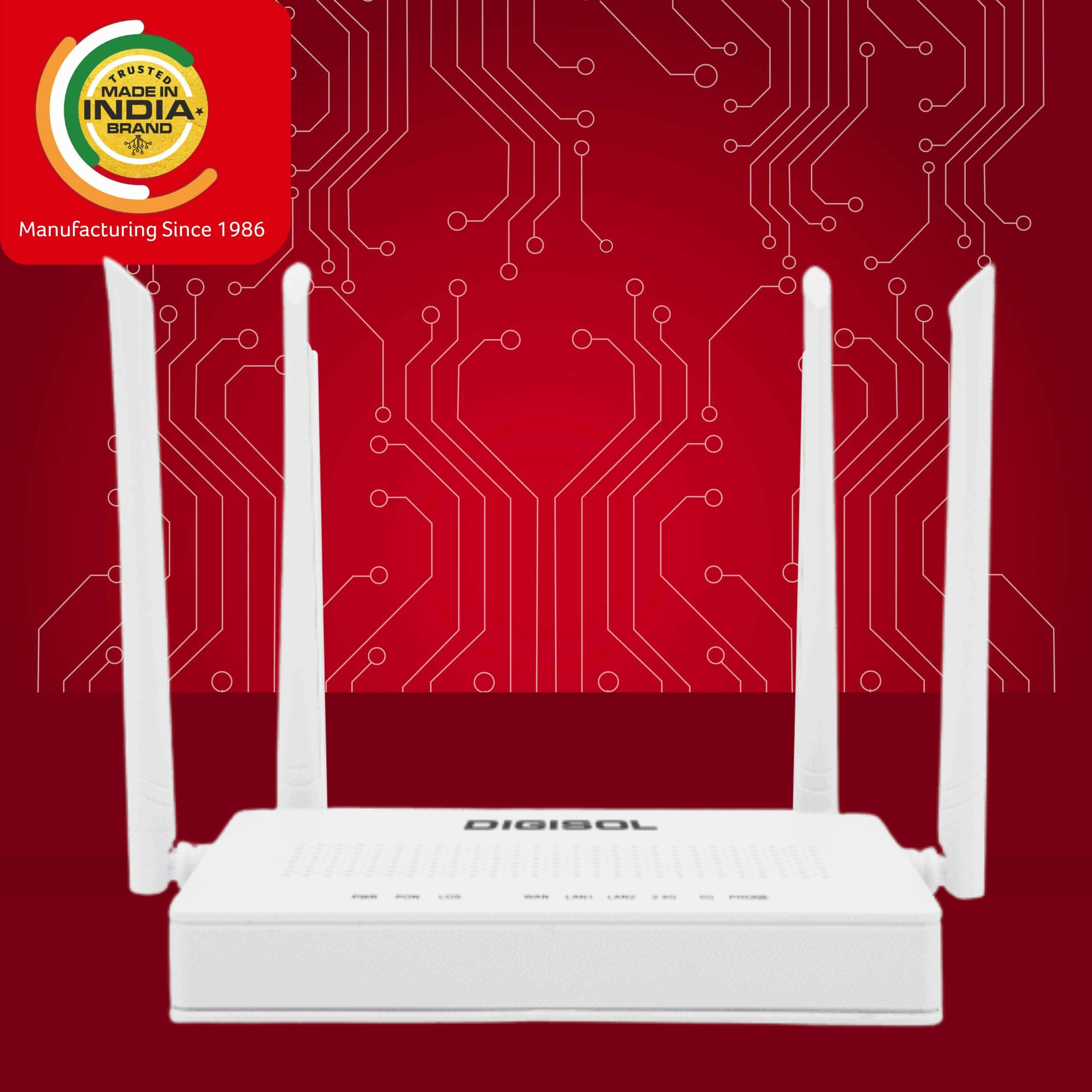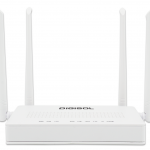 DG-GR6821AC – Digisol XPON ONU 1200 Mbps Wi-Fi Router with 1 PON, 2 GE Port & 1 FXS Port
DIGISOL DG-GR6821AC is a 1200 Mbps WiFi ONU designed for fulfilling FTTH ultra-broadband access and triple play service for home and SOHO users. It is based on the stable and mature GPON and Gigabit EPON technology, it is highly reliable and easy to maintain, with guaranteed QoS, and fully compliant to IEEE 802.3ah EPON standards and ITU-T G.984.xwhich has high performance/price ratio. It supports NAT/firewall and the layer3 routing functions as well. It converts the fiber optic signal into the electric signal at the user side and enables reliable Fiber Optic Ethernet services to business and residential users through fiber-based network infrastructure. It terminates the PON on user side to provide triple play services to the user. DG-GR6821AC is a dual mode ONU working on both GPON and Gigabit EPON technology which can detect and exchange PON mode automatically.
Description
• Dual Mode ONU (GPON/GEPON)
• Support 802.11ac wireless standard
• Full compatible with IEEE802.3ah & ITU-T G.984.x
• Plug and play, features auto-detecting, auto-configuration, and auto firmware upgrade, etc.
• Support port-based rate limitation and loop detection
• Integrated OAM and OMCI remote configuration and maintenance function.
• Up to 20KM transmission Distance
• Support L3 features (Dual Stack: IPv4/IPv6)
• Multiple SSID support
• Support NAT, Firewall function
• Integrated line testing compliant with GR-909 on POTS.