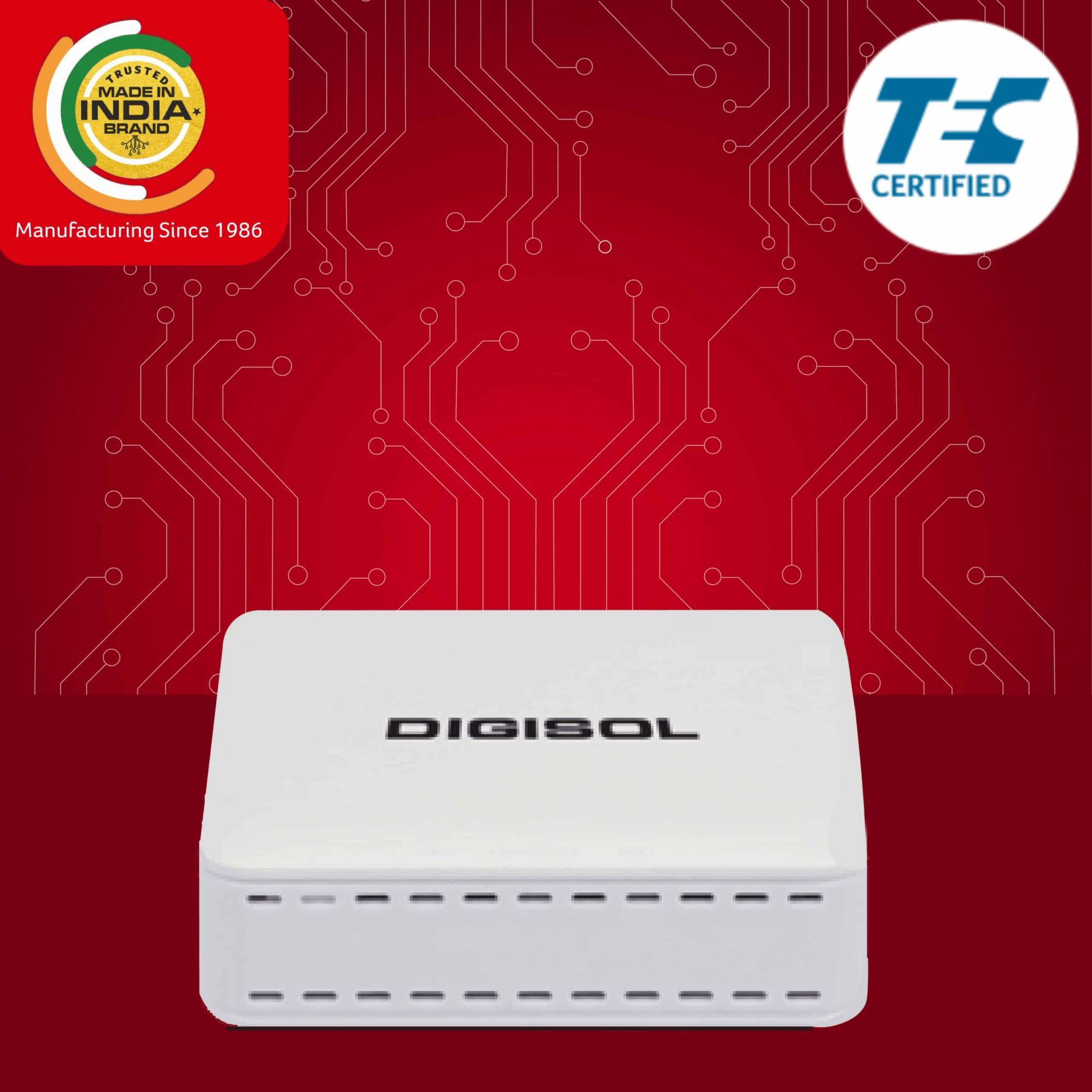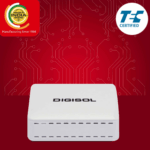 DG-GR6010 – Digisol XPON ONU Router with 1 PON & 1 Giga Port | MADE IN INDIA
DIGISOL DG-GR6010 is a Dual Mode Routing ONU modem designed for fulfilling FTTH ultra-broadband access request of home and SOHO users. It supports NAT/Firewall functions. It is based on the stable and mature EPON/GPON technology, which has high performance to price ratio. It is highly reliable and easy to maintain, with guaranteed QoS and fully compliant to IEEE 802.3ah EPON and ITU-T G.984.x GPON standard. Completely MADE IN INDIA Router.
You might be interested in other Made In India routers: DG-GR1321 – Digisol GEPON/GPON ONU 300Mbps Wi-Fi Router with 1 PON, 1 GE & 1 FE Port, 1 FXS Port | MADE IN INDIA

Description
Dual mode ONU
Plug and play, features auto-detecting, auto-configuration, and auto firmware      upgrade etc.
Integrated OAM remote configuration and maintenance function.
Support rich QinQ VLAN functions and IGMP Snooping multicast features.