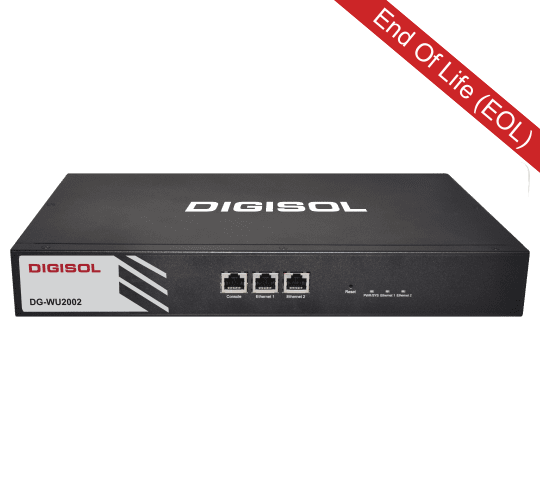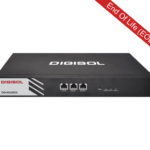 DG-WU2002 – Digisol Wireless Access Controller
The DG-WU2002 is a smart box-type access controller (AC) for small and medium wireless networks and large enterprise branches. It can combine with smart wireless access points (APs) to form a centrally managed wireless LAN (WLAN) solution.
The DG-WU2002 supports two 10/100/1000Base-T electrical ports, and can manage up to 128 smart wireless APs. The device provides strong WLAN access control through systems such as precise user control and management, complete RF management and security mechanism, seamless roaming, and authentication based on existing networks. Underpinned by a smart cluster management technology,the solution automatically adjusts AP power and channels by monitoring and controlling the RF environment of each AP in real time, and balances loads based on the number of users or traffic to minimize interference to wireless signals and stabilize wireless network loads. Powered by cutting-edge IPv6 technology, DG-WU2002 is designed with full IPv6 compatibility. The device supports a broad range of static routing protocols including RIP, OSPF and PIM, as well as dynamic routing protocols such as IPv6 RIPng, OSPFv3 and PIM6. A rich service array coupled with considerable cost efficiency positions the DG-WU2002 as a wireless AC preferred for small and medium networks as well as large enterprise branches.