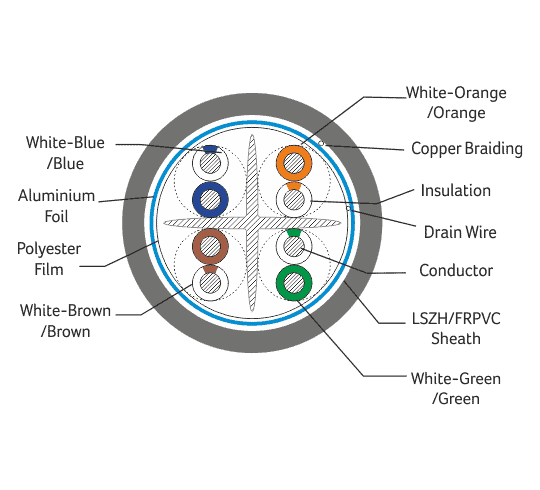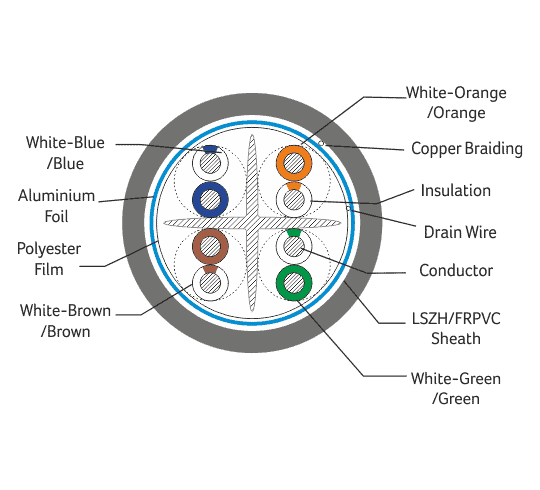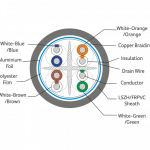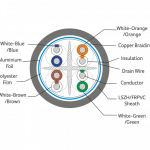 Digisol Channel SCS Solid Cable, Cat6 SFTP, 4 Pair, 23 AWG, FRPVC Sheath, Grey, 305m
Digisol is a name to trust when it comes to the premium quality of IT Infrastructure solutions and services. Literally, no one wants to get stuck in the endless cycle of experiencing slow connectivity, endless buffering and countless delays or download fails on a daily basis. For those people who live and rather sleep by the aid of the Internet and Networking, Digisol Channel SCS Cat6 SF/UTPSolid Cableis a godsend. The Cat6 SF/UTP 4 Pair 23 AWG FRPVC cable is not only superfast but is truly the next generation cable to look out for. If you want to elevate and enhance your networking life, and get rid of your networking woes, the purchase of Digisol SCS Cat6 SF/UTP Solid Cable will definitely be worth the time and the money.
The powerful EMI resilience of the cable means that your cable will function seamlessly even when surrounded with many high frequency devices,enabling unbelievably fast streaming and transferring of data such as HD video, music, and documents without any issues. The Digisol Channel SCS Cat6 SF/UTPSolid Cablealso comes with a performance guarantee of up to 600 megahertz.
Description
Better cable material properties and design
Performance verified for 250MHz.
Superior shielding performance
Available in FRPVC jacket sheath
Packaged in a wooden reel for easier installation (305m length)
So, what about safety and quality assurances? Worry not, because Digisol SCS Cat6 SF / UTP Solid Cable follows International Standards like ANSI/TIA-568-C.2 Standard, and also ISO/IEC 11801 which guarantees its safety, along with assuring high quality of wire material build.This strengthens the life cycle of the wire, enabling a long life of the wire.
Designed with Seamless Integration feature in mind, configuring your brand new Cat6 SF/UTP 4 Pair 23 AWG FRPVC cable is done in a blink of an eye. Connect your life with fast speed internet by simply plugging in this cable into your existing systems. With Digisol Channel SCS Cat6 SF/UTPSolid Cable, no need to second guess your safety, as the Cable follows security protocols such as WEP & WPA.