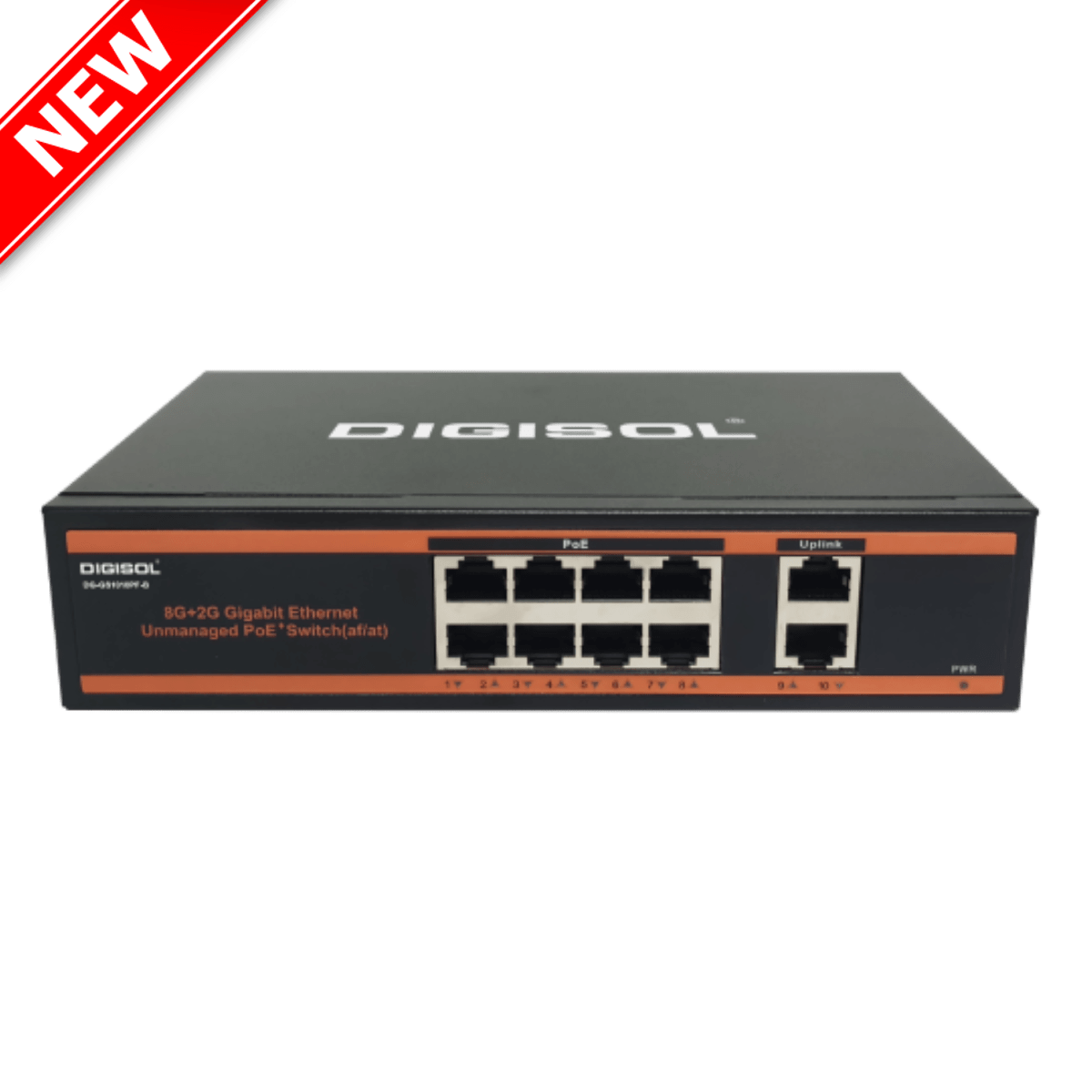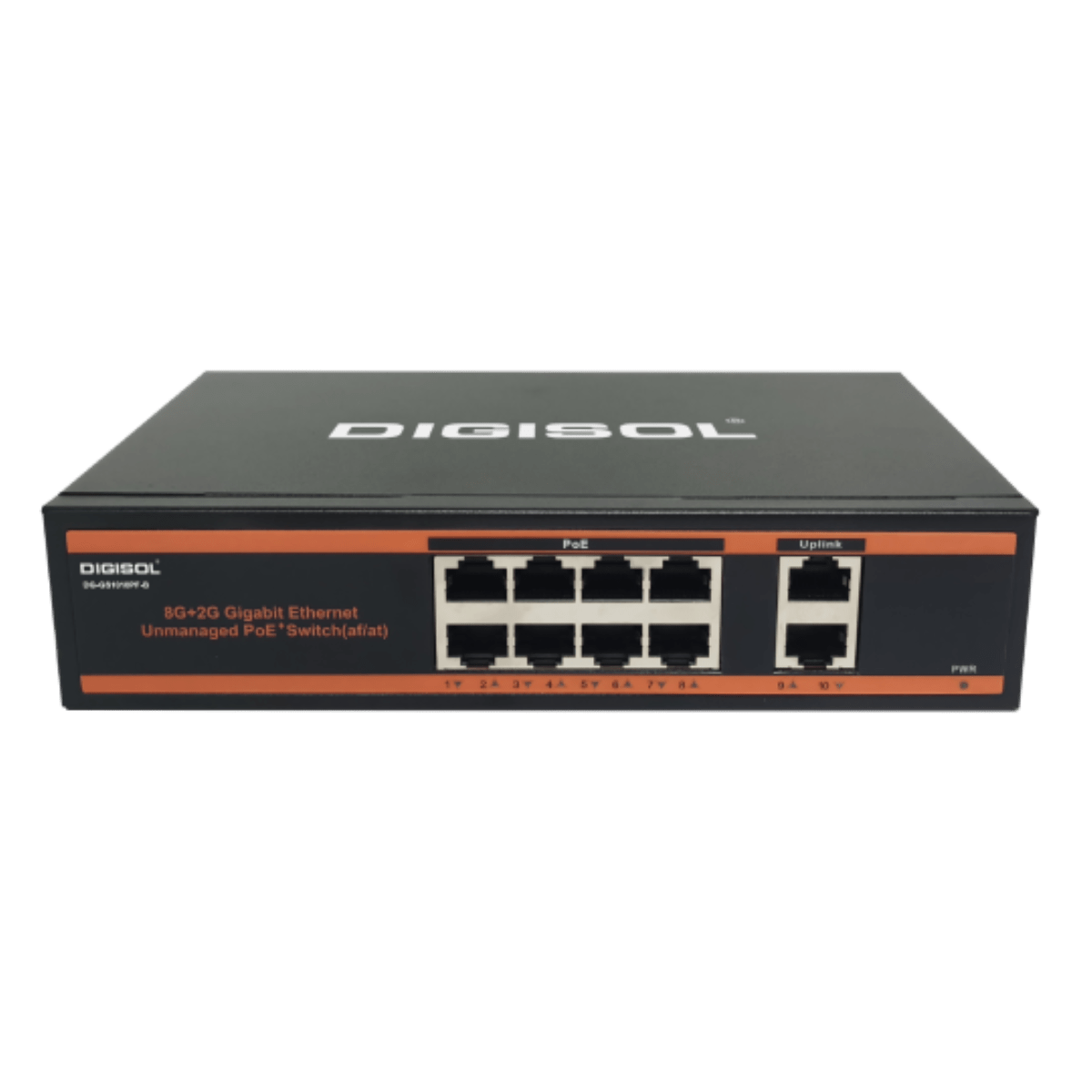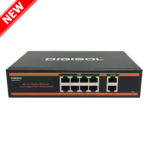 DIGISOL 8 Port PoE Gigabit Unmanaged Switch with 2 Uplink Ports – DG-GS1010PF-B
DIGISOL DG-GS1010PF-B Switch offers 8×10/100/1000Mbps Ethernet ports with Power over Ethernet support. These PoE ports are IEEE 802.3af and IEEE802.3 at compliant and can supply up to a Max. of30 watt per port and a total PoE power of 150Watt. The existing Ethernet cables can be used to power up PoE compliant network devices. This eliminates the need of an external power source and power cabling for such devices. The switch provides flexibility to users for connecting a PoE or non PoE device. The PoE devices connected to switch can be easily identified by the separate PoE LED status indicators for each port.
Description
8 PoE Gigabit ports + 2 Gigabit uplink ports
Support PoE power up to 15.4W (IEEE802.3af)/ 25.5W (IEEE802.3at) for PoE ports
All ports support MDI/MDIX
PoE: 120W
Plug and play installation
Forwarding Mode: Store-And-Forward
Switching capacity: 20 Gbps Full duplex
Bult-in AC Power Supply
8 x 10/100/1000 Mbps RJ-45 Nwayports
The DG-GS1010PF-B Switch offers 8×10/100/1000 Mbps Gigabit Ethernet PoE ports with an additional 2x1000M Gigabit Ethernet port to extend the existing network. This Switch also allows for auto-sensing and auto negotiation of highest available speed (10/100/1000Mbps) and duplex mode, providing an automatic and flexible solution for the network. The devices connected to switch can be easily identified by LED indicators.
Plug and Play installation
The DG-GS1010PF-B switch operates without any configuration. The built in auto-negotiation feature of the switch will adapt its speed (10/100/1000 Mbps) as per the Remote host connected to its port. Each port supports Auto MDI/MDI-X operation for uplink ports which eliminates the need for cross over cables or dedicated uplink ports. This features gives true plug-n-play operation by reducing most common cabling errors during installations. Any port can simply plug to a server or switch, using the usual straight-through twisted-pair cable.
High-Performance
With its backplane capacity of 20 Gbps, data transfer is at an average of2000 Mbps per port at full duplex mode.